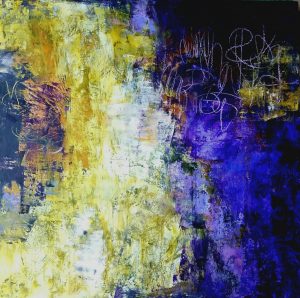 My New Online Class! Abstract Painting with Oil and Cold Wax: An Introduction/Review
125.00
If you've been curious about painting with oil and cold wax, here's your chance to learn how to do it! Maybe you've had a class but would like to review the tools and techniques involved. I provide six lessons, each 20-35 minutes long, that include:
Preparing your supports
Mixing your paints and cold wax
Getting started
Building layers
Texturing
Mixing colors
Composition
Using solvents
Inspiration
Using collage in oil and cold
Using marble dust and Simple Leaf
Incising and scraping
Using Pigment Sticks and Oilbars
Mark-making
Making quick paintings on oil paper
Transparent and opaque colors
Your class also includes a 21-page "handout" outlining what you need to know to successfully work in oil and cold wax, and a supply list to get started.
I have started a FB group only for students of this online class, where you can post work, ask questions, and discuss all aspects of the process.
Please note: There may be a small delay in getting your links and PDF after you register. I will provide those to you as soon as I get email notification of your registration, Thanks!
$125.00