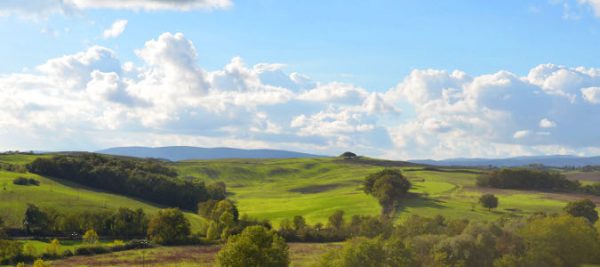 Two spots left!
Join me in magical Contignano, Tuscany for an exciting workshop in my favorite medium ever! You'll have an amazing trip, creating unique art works and touring Tuscany's gorgeous hill towns. You'll use your favorite shapes, colors, and marks to create stunning and atmospheric pieces that express your deepest self. You will explore using designs and doodles that have been part of you for many years and mix colors that evoke the places you have felt most at home.
You'll learn more about your creative process and you'll leave the workshop as a confident oil and cold wax painter. You'll also leave with a lot of amazing and beautiful pieces!
Creating abstract art with oil paint and cold wax medium involves taking a journey into yourself and your world -without a map. The process is intuitive, bold and full of discovery. Your pieces will take on lives of their own through the many layers of oil and cold wax you apply, addition of mixed media elements, and the areas you choose to scrape away.
There are many opportunities for happy accidents and unexpected joys. Each oil and cold wax piece is a result of a moment in time and space where elements converge in a one-time- only way.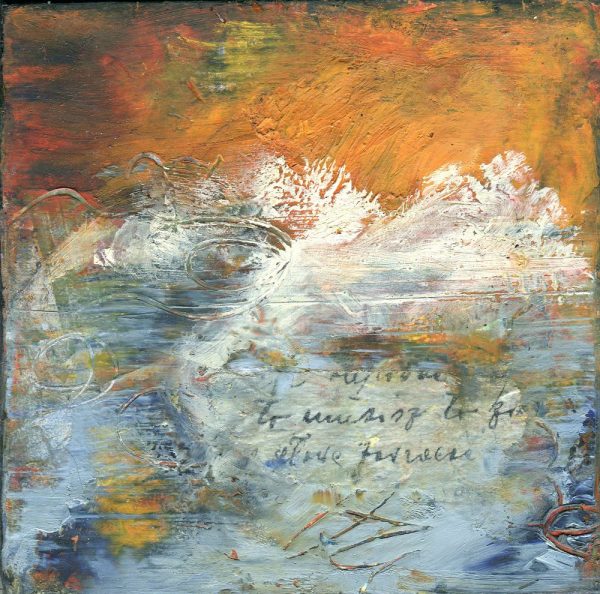 I'll show you lots of techniques for adding layers, textures, graphic touches and atmosphere to your work. I let you in on the qualities unique to oil and cold wax. I encourage you to mix and match techniques in your own way and to develop your own style.
You'll learn several ways to prepare your wood supports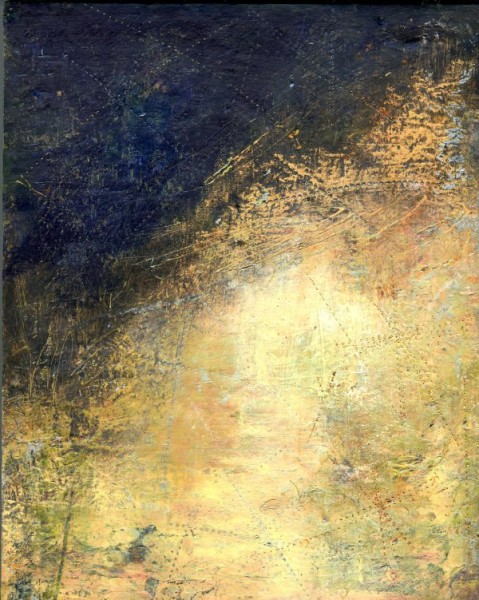 and we'll also play with Arches oil paper, which needs no preparation before you dive in with paint and wax. You'll learn how to use ordinary household tools to incise and make marks, how to scrape back for a dramatic look, and how to unify your compositions. You'll learn how adding personal marks with oil bars and oil pastels enhances your pieces.
We'll also cover adding collage, sand, plaster, marble dust, and coll
age elements to your pieces. You'll learn how to use solvents to add unusual and unexpected effects. We'll explore the creative process and ways to get your creativity flowing. You'll be able to take inspiration photos on our visits to nearby towns and translate them into abstract works that evoke all that you experience on this Italian adventure.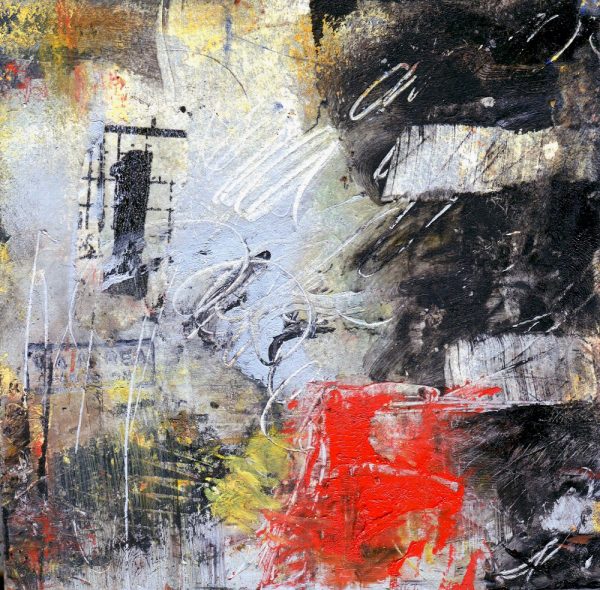 The watchword for this workshop is, "Experiment!" You'll build up many layers, incise, scribble, scrape back, and texture your work, allowing each piece to tell its own story.
Your all-inclusive holiday begins when you touch down in Florence, Italy September 15th, 2017. You will be met just outside the luggage claim area by our host, Lisa Statkus and one of our trusty van drivers. From there, you will be transported to La Montalla, your home-away-from-home for the next 10 days. There you will be welcomed with light refreshment and will have the opportunity to settle into your rooms, meet the other workshop participants and relax before dinner.
The next day, the real fun begins. There will be opportunities to see and experience this tranquil area of Italy, while working closely with  me in the studio. Day trips to ancient villages and open-air markets, incredible vistas, and unforgettable sights will be on your agenda, in addition to learning new cold-wax and oil-painting skills.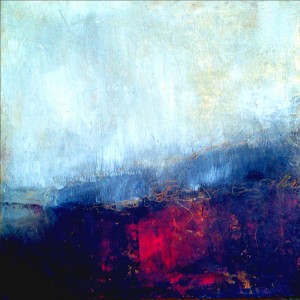 Aperitif will be served daily prior to dinner which is regional Italian cuisine, served family- style, in our large dining room. Wine is provided with meals and special dietary requirements are graciously honored when possible.
You'll leave with wonderful memories and the strong and beautiful artworks you've created.
For more information/registration go to: