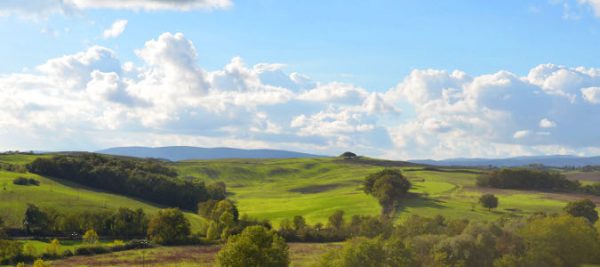 Contignano, Italy:
Mark-Making and Memory in Tuscany    
This class is full.
To find out all about this oil and cold wax workshop, blended with relaxing and sightseeing in beautiful Tuscany, go to my homepage and click on Mark-Making and Memory in Tuscany. This will also take you to the site to register and to find out even more about La Montolla where we'll stay and play.
Red Th
read Retreat: Knoxville, Maryland
Expressive Abstraction in Oil and Cold Wax
November 2-6
One spot open!
You'll have a great time discovering the magic of oil and cold wax medium in this three day class. Making art with oil and cold wax involves a lot of experimentation and a willingness to set out without knowing where you're going to end up!
Use your favorite shapes, colors, and marks to create stunning and atmospheric pieces that express your deepest self. You'll learn to prepare your panels with gesso, plaster, and Ceracolors. You'll use a wide variety of texture tools like kitchen utensils, coffee sleeves, squeegees, and found objects. You'll learn to add collage, oil bar marks, and to incise and scrape back. You'll explore composition and color, collage and other mixed media elements. Learn how to use solvents to add unusual and unexpected effects.
More information and registration on the Red Thread Retreat site.